(From the August 2013 Circle of Friends Newsletter)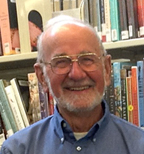 The Friends of the Castro Valley Library are well engaged in our summer activities in support of the library. As those of you who have been to the library this past month can attest, it is a very, very busy place and the Friends are proud to be a partner in providing much of the funding for the many programs and services that you are enjoying.
We have some important events and decisions to make in the coming weeks and they are discussed in greater detail in this newsletter, but I want to highlight them from my perspective as President of the Friends. One traditional summer event is the August Book Sale, this year taking place from August 16th to 18th, and
it will have the usual wonderful collection of books and other items for sale Another event, which will have occurred on July 21st, was a "flash sale" of many music CDs that we acquired from community donors and the library. We hope to have other "flash sales" in the future to provide special collections of books for your interest and purchase.
The Board of Directors has decided to propose adding two At-Large Positions to the Board beginning with the Annual
Meeting and elections in November 2013. We believe it is important for the long-term leadership of the organization that a
broader base of the membership is engaged in providing guidance. In order for this change to occur the membership needs to approve changes in the By-laws at the upcoming August 13th member's meeting. I would particularly like to encourage you to attend and vote on this matter.
We have also undertaken a review of the structural organization of the Friends and provide a perspective of how we operate in a column elsewhere in the newsletter. Your comments and suggestions about this review are more than welcome.
Finally I would like to emphasize the importance of the upcoming elections in November as the positions of President,
Secretary, and (if approved) two At-Large Directors will be before the membership. A Nominating Committee will
be soliciting candidates in the coming weeks and I strongly encourage interested members to provide their critically needed input.
I hope everyone is having a wonderful summer with family and friends. It certainly is a nice time to be in Castro Valley!
Ned Lyke, President
Friends of the Castro Valley Library